How do I connect to an Internet Relay Chat (IRC) Server?
There are two ways to connect to an IRC server:

Download an IRC client and connect to a server
Connect via your web browser
Where can I download a free IRC client?
How do I connect to an IRC server with my web browser?
To connect to an IRC server through your web browser, Click Here. A window will open, and small java applet will install itself on your computer, allowing you to enter chat rooms directly from the web. Once the java applet has installed itself, you should see the following screen: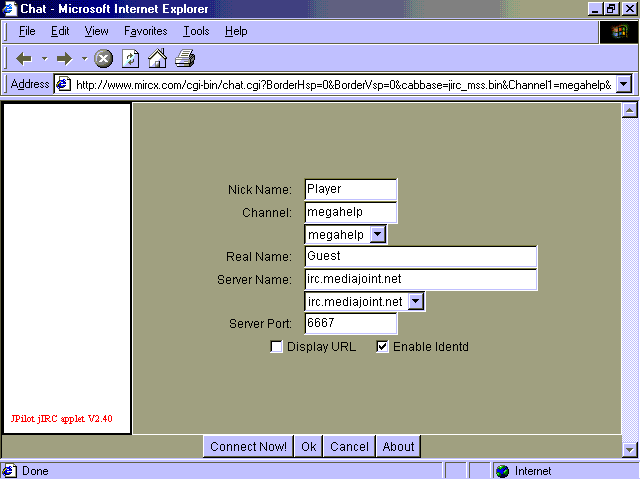 By default, the settings listed will connect you to the #megahelp channel on the main MegaTF IRC server: irc.netfrag.com.
You may wish to change your 'Nick Name' (the name you will use on the server) to something more orignial than 'Player', or change the channel you will connect to.
Once you have specified the name and channel you wish, click on the 'Connect Now!" button to connect to the IRC server and join a chatroom.